Sildon Scholarship
Myron E. Sildon Scholarship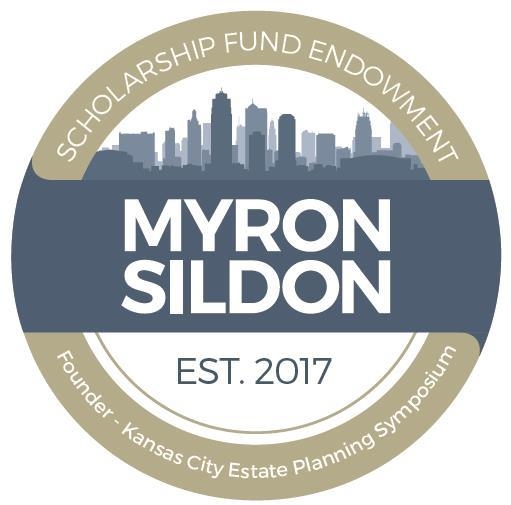 Established by the Kansas City Estate Planning Symposium in the honor of Myron E. Sildon, the founder of the organization, this scholarship is for a rising 3L or LLM student who has demonstrated a commitment to pursuing a career in the area of Estate Planning and Taxation.


Apply online at: http://umkclaw.link/sildonscholarship
Use: The Scholarship Fund will be used to award scholarships each fall semester, commencing in 2018, to deserving UMKC School of Law students or LL.M. students who have demonstrated a notable interest in tax and/or estate planning.


Tax Deduction: All contributions are tax deductible.


Donations: checks are payable to: UMKC School of Law – Myron E. Sildon Scholarship Fund, c/o UMKC CLE, 4825 Troost Ave., Ste 211, Kansas City, MO 64110.


Online credit card donation link: http://umkclaw.link/sildonkceps


Questions: If you have any questions, contact Daniel McCarroll at mccarrolld@umkc.edu or call 816-235-1648.


Remember that every donation makes a difference, regardless of its size. Thank you in advance for your support!


2020 Myron Sildon Scholarship Winner



Brianna Kappelman received her J.D. from The University of Missouri – Kansas City, School of Law in December of 2019. During that time, she served as a Managing Editor of the UMKC Law Review, Vice President of the Estates & Trusts Society, and worked in the UMKC Tax Clinic.
Brianna is now working as a Tax Research Analyst in the Tax Institute at H&R Block. Additionally, she is pursuing her LL.M. in Taxation, and is excited to graduate in December of 2020. Congratulations, Brianna!